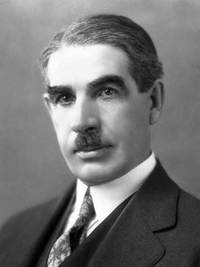 Source: Link
BERESFORD, HERBERT GRAHAME, land surveyor and politician; b. 19 Nov. 1880 in Harviestoun, Clackmannanshire, Scotland, son of Herbert John Beresford and Agnes Pitt; m. 12 Nov. 1913 in Winnipeg Donalda Margaret Watson, and they had two sons; d. there 12 June 1938.
Born in the parish of Tillicoultry and raised in nearby Dollar, Scotland, Herbert Beresford received his early education at the Dollar Academy, a local, privately endowed institution which accepted promising scholars regardless of their ability to pay tuition, probably an important consideration for the son of a gardener. He eventually enrolled at the University of St Andrews, but did not complete his degree. In April 1903 he became the first of several siblings to immigrate to Canada. While there is no substantial evidence to document his reasons for leaving, it seems plausible that, like so many other young men from Scotland, he simply decided to avail himself of the increased economic opportunities in Canada at that time. He moved from the eastern part of the country to Manitoba in 1905.
Perhaps owing to training he had received in Scotland, Beresford opted to become a land surveyor. In 1906 this professional designation could be acquired only after successfully completing a preliminary examination, which he passed in April, and an apprenticeship of three years, for which he paid $400. Under the direction of surveyor John Francis, Beresford helped to conduct surveys of both farmlands and timberlands throughout the west. In September 1909 he qualified as a Manitoba land surveyor. Said to have become a dominion land surveyor shortly afterwards, he quickly became involved in the affairs of the Association of Provincial Land Surveyors. By 1911 he was its auditor and he would serve two terms as president, in 1918 and 1919.
Initially Beresford lived in Portage la Prairie and then he moved to Grandview, but he actually spent most of his time in the field. In 1912 or 1913 he joined the large Winnipeg-based firm of Robert Charles McPhillips and became more settled. By 1912 he had relocated to the city and the following year he married Donalda Margaret Watson, originally from Scotland. Shortly thereafter he purchased a home.
The future of land surveying in Manitoba, Beresford had come to realize, lay in the nonarable parts of the province, especially in the mining zones of the northern and central sections then being investigated by prospectors. All mineral claims had to be formally surveyed by a provincial land surveyor or a dominion land surveyor and the results filed with the federal Department of the Interior. Beresford started work in the Big Rice (Rice) Lake region in 1913 and by 1915 he had decided to strike out on his own, focusing exclusively on the lands stretching from the Winnipeg River to the north and east of Manigotagan. His growing knowledge of the area and his ability to work well in difficult conditions quickly made him the surveyor of choice for the mining fraternity of central Manitoba. He surveyed the claims originally staked by Ephrem Albert Pelletier in 1910–11, which would become the core of San Antonio Gold Mines Limited, and he conducted surveys for almost all prominent prospectors and mining syndicates operating in the vicinity, including Gilbert Adelard LaBine*.
The Department of the Interior's field-survey notebooks reveal that from 1916 to 1929 Beresford personally surveyed most of the mining area of Central Manitoba. He was responsible for one third of all the survey books on mineral claims in the province submitted between 1904 and 1930. He also did some personal small-scale speculation, acquiring in his name, in that of his wife, and occasionally on behalf of mine owners such as Thomas Cuthbert Anderson of Central Manitoba Mines, a number of the fractional claims that remained after partially abutting full claims were properly measured. As early as 1920 his role in surveying and mapping the area was recognized when Bulldog Lake was renamed in his honour. In 1934 his explorations and charting of western Canada would earn him a fellowship in the Royal Scottish Geographical Society.
Beresford maintained a summer camp for himself and his family at Walton's Landing, the gateway to northern and central Manitoba, where he regularly employed local workers. According to one impartial account, he made friends easily and was an important booster of the district and its emerging industry; he came to know all of its prospectors and mining men, as well as clergy members, Hudson's Bay Company officials, and native and mixed-blood leaders.
As was common for land surveyors, Beresford's life was split between the field, where he usually worked from March to November, and his home, where he stayed during the winter months. In Winnipeg he completed his reports, prepared for the next season's work, attended to his family, and participated in community affairs, being active in St Jude's Anglican Church, and especially involved in the masons. Associated with the Order of DeMolay (the masons' youth organization) since the early 1920s, soon after its establishment in Canada, he served as a member of the advisory board for the Winnipeg chapter and belonged to Prince Rupert Chapter No.1, the Scottish Rite, and the Masonic Shrine.
In the provincial general election of 1927 Beresford stood for Rupert's Land, a sprawling riding which took in most of northeastern Manitoba and almost all of the central mining district. Although he chose to run as an independent, it quickly became apparent that he was actually a supporter of Progressive premier John Bracken*, who had promoted resource industries. Beresford won his seat convincingly, and took office as the recognized voice of the mining sector. While not at the forefront of the Bracken administration, Beresford developed a reputation as a solid mla who served his constituents well. He promoted the building of new roads to mining towns, the improvement of portage roads, and the construction of a winter road to Island Lake; additionally, he took part in the amendment of mining legislation. Indeed, despite remaining active as a surveyor in his riding and in the new uranium mining field being pioneered by his friend LaBine at Great Bear Lake, N.W.T., he attended all sessions and did his committee work well. According to fellow mla Ingimar Ingaldson, he was considered the hardest-working representative "the Constituency has ever had."
Beresford's reputation did him little good when the next provincial election was called for June 1932. He had agreed to run as a member of the new coalition Bracken's Progressives had formed with the Liberals, and was so confident of winning that he took advantage of the good weather to return to Great Bear Lake rather than to campaign, since the contests in Manitoba's two most remote constituencies, The Pas and Rupert's Land, were always deferred. Although Bracken's group won a decisive victory on 16 June, one of its star Liberal candidates, provincial treasurer Ewen Alexander McPherson*, was defeated. Many Liberals expected Bracken to find McPherson a safe seat as proof of his commitment to the alliance. Within days, Winnipeg newspapers reported that McPherson would almost certainly run in Rupert's Land, but Bracken clearly did not feel the need to discuss the matter with Beresford. On 28 June, the day after his office had issued nomination papers for McPherson's candidacy in the riding, the premier sent Beresford a telegram asking if "you could see your way clear to withdrawing and making statement that you were doing so in favour of Honourable Ewen McPherson,… who will be Government candidate in Rupert's Land."
Beresford politely refused the request, telling Bracken that he could not "break faith at this late date with my many friends" in the riding. Lacking the premier's endorsement, forced to conduct a campaign by long distance (he relied on the efforts of his wife, radio broadcasts made by friends, and the work of a few local stalwarts), and facing McPherson, who had the backing not only of the government but also of several mine owners and managers, Beresford was in a no-win situation. Yet, on 14 July, ironically still running as a government supporter against a cabinet minister and a Conservative turned Independent, he came in second, with almost the same number of votes as he had received in 1927. As one pro-Bracken commentator opined, "if Beresford had been home to run, he would have been successful."
Tragically for Beresford, the episode put an end to his political career; in addition, it seemed to signal the beginning of a downturn in his life. He remained active as a surveyor, but at the time of his premature death following a heart attack in Grace Hospital, Winnipeg, in 1938, he was a ruined man. Whether his difficulties were occasioned by the Great Depression or by what appears to have been the break-up of his marriage in 1935–36 is not known. The family home had been sold sometime in 1935, his wife and at least one child moved into an apartment without him later that year, and Beresford himself seems to have no permanent residence in Winnipeg for the last three years of his life. His entire estate consisted of $177 in "bank and other stocks" plus $50 in personal effects – not much for a man who had been a successful professional, a pillar of Winnipeg and the central mining district, and owner of a substantial house in the city, a summer camp, and many promising mineral claims.
Although the last part of Beresford's life was marred by difficulties, his contributions to his adopted homeland were significant. His work in the mining region of central Manitoba was of considerable importance and his five-year stint in the provincial assembly was productive. But his political career and its denouement also say much about the harsh nature of politics, even in the administration of the man known as "Honest John Bracken."
AM, ATG 0025A (Winnipeg estate files), GR 4864 (1941); MG 10 (Assoc. of Manitoba Land Surveyors fonds), A17/3 (minute book); A17/5 (articles of indenture); NR 0157 (land surveyors field books), GR 1601, 81-400; P 2545 (John Bracken constituency files). Winnipeg Free Press, 13 June 1938. H. E. Beresford, "Early surveys in Manitoba," Man., Hist. and Scientific Soc., Papers (Winnipeg), ser.3, no.9 (1954): 6–15. CPG, 1928–33. Directory, Winnipeg, 1910–39. Geographical names of Manitoba ([Winnipeg, 2002?]). J. [E.] Kendle, John Bracken: a political biography (Toronto, 1979). J. [D.] Mochoruk, Formidable heritage: Manitoba's north and the cost of development, 1870 to 1930 (Winnipeg, 2004).
© 2016–2023 University of Toronto/Université Laval
Image Gallery

Cite This Article
James D. Mochoruk, "BERESFORD, HERBERT GRAHAME," in Dictionary of Canadian Biography, vol. 16, University of Toronto/Université Laval, 2003–, accessed December 3, 2023, http://www.biographi.ca/en/bio/beresford_herbert_grahame_16E.html.
The citation above shows the format for footnotes and endnotes according to the Chicago manual of style (16th edition). Information to be used in other citation formats:
| | |
| --- | --- |
| Permalink: | http://www.biographi.ca/en/bio/beresford_herbert_grahame_16E.html |
| Author of Article: | James D. Mochoruk |
| Title of Article: | BERESFORD, HERBERT GRAHAME |
| Publication Name: | Dictionary of Canadian Biography, vol. 16 |
| Publisher: | University of Toronto/Université Laval |
| Year of publication: | 2016 |
| Year of revision: | 2016 |
| Access Date: | December 3, 2023 |