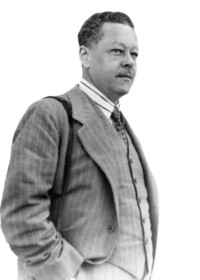 Courtesy of Canadian Dermatology Association.
Source: Link
ARCHAMBAULT, GUSTAVE (baptized Joseph-Ferdinand-Gustave), physician, professor, and army officer; b. 18 Dec. 1882 in the parish of Notre-Dame in Montreal, son of Gaspard Archambault, a physician, and Marie-Louise Papin; m. 6 Feb. 1929 Fernande Lemay in the parish of Saint‑Jacques-le-Majeur in Montreal, and they had one son; d. there 15 Nov. 1931.
Gustave Archambault did his classical studies at the Collège Sainte‑Marie in Montreal, graduating with a baccalauréat ès arts in 1900. He then enrolled in the faculty of medicine at the Université Laval in that city. In 1904 he interned at Notre-Dame Hospital and in 1905 earned his md with high honours. From 1906 to 1909 he pursued studies in dermatology and syphilology at the Hôpital Saint‑Louis and the Hôpital Necker in Paris.
On his return to Montreal, Archambault was appointed assistant dermatologist at Notre-Dame Hospital. As early as April 1911, about a year after the German doctor Paul Ehrlich had published the first results of his work on arseno-benzol (an arsenic derivative also known as Salvarsan or 606), Archambault presented a paper on the advantages of this new syphilis treatment to the Société Médicale de Montréal. Then in October, after a sojourn in Paris, where he met eminent syphilologists, he published his first article in the Montreal journal L'Union médicale du Canada on the current state of knowledge concerning the treatment of syphilis and the latest method of treating it using 606. He was put in charge of the dispensary for treating tuberculosis of the skin at the Institut Bruchési in Montreal that year and became a consulting physician at the Hôpital Saint‑Jean-de-Dieu there.
Towards the end of 1915 Archambault enlisted in the Canadian Army Medical Corps in order to be on the staff of what would become, in December, the No.6 Canadian General Hospital of the Université Laval. One of the hospital's distinctive characteristics was the requirement that the appointment of officers was subject to the approval of the medical faculty of the Université Laval in Montreal: of the 32 doctors recruited, the majority held teaching positions in the faculty. The medical corps reached England in April 1916 and then, after three months' training, headed for France. Until January 1917 its members, operating in small units, were stationed mainly in and around Paris, with the task of helping French physicians. From 1917 until June 1918 the French government entrusted to them a 1,400‑bed hospital in Troyes, where a large number of wounded men were treated. In July the corps was in charge of another hospital, with 500 beds, in Joinville-le-Pont. The Canadians stayed on in France until May 1919 even though the war had come to an end the previous November. As head of the dermato-venereological section, Dr Archambault rose to the rank of major. In recognition of his wartime services, the French government awarded him the cross of the Legion of Honour.
After returning to Canada, Archambault held the positions of associate professor for skin and venereal diseases in the medical faculty at the Université Laval in Montreal and head of Notre-Dame Hospital's department of skin diseases. Over the years he helped the unit win wide recognition through the use, for the first time in Canadian dermatology, of tools perfected for physiotherapy. At the time physiotherapy treatment employed, among other things, discoveries in physics such as radium and X‑rays.
During the congress of the Association des Médecins de Langue Française de l'Amérique du Nord [see Michel-Delphis Brochu] in 1920, Dr Antoine-Hector Desloges, director of the committee on venereal diseases of the Superior Board of Health of the Province of Quebec, outlined the organizational structure of the anti-venereal campaign that had recently been officially launched. Moreover, Archambault was to set up at least one of the anti-syphilis centres envisaged by this federal–provincial program. At the conference he took stock of current methods for diagnosing syphilis, such as Bordet-Wassermann's sero-reaction (a technique he had learned in Paris and introduced to his colleagues in 1911) and the Noguchi reaction (with which he had experimented in 1913 at the Notre-Dame and Saint‑Jean-de-Dieu hospitals). As well, he reviewed the latest developments in the use of Salvarsan. In 1928 the Université de Montréal recognized his role in developing his specialty by appointing him full professor in the dermato-syphilology clinic.
In addition to working as a clinician, teacher, and lecturer and writing articles published in L'Union médicale du Canada, Archambault belonged to numerous medical and scientific associations in which he often held key positions. Thus in 1923 he was a founder of the Association Canadienne-Française pour l'Avancement des Sciences. In December he was elected president of the Société Médicale de Montréal, to which he had belonged for many years. A few years later he served as secretary-treasurer on the board of directors of L'Union médicale du Canada. Around 1930, with Dr Albéric Marin and others, he set up the Montreal Dermatological Society. That year he also chaired the Canadian branch of the British Association of Dermatology and Syphilology. He was a member of the Provincial Bureau of Health, and a corresponding member of the Société Française de Dermatologie et de Syphiligraphie.
Gustave Archambault was the first French Canadian dermatologist. His colleagues described him as a man of action who was both discreet and learned, and blessed with an exacting ability to observe and to analyse. After a long illness, he died on 15 Nov. 1931.
Besides the article already mentioned, Gustave Archambault published "L'Hôpital Laval, son œuvre en France: discours prononcé au club St‑Denis, le 17 mai 1919 …," L'Union médicale du Canada (Montréal), 48 (1919): 468–78, and "Des nouveaux moyens de diagnostic dans la syphilis," L'Union médicale du Canada, 49 (1920): 533–68. With A.‑H. Desloges, he wrote "Le dispensaire antisyphilitique: organisation–rôle–moyens d'action," L'Union médicale du Canada, 57 (1928): 443–53, and with Albéric Marin, Traitement de la paralysie générale par la malaria (n.p., n.d.) and Traitement de la syphilis infantile (n.p., n.d.). BANQ-CAM, CE601-S51, 18 déc. 1882. FD, Saint‑Jacques, cathédrale de Montréal [Saint‑Jacques-le-Majeur], 6 févr. 1929. Service de Gestion Documentaire du Centre Hospitalier de l'Univ. de Montréal, Direction des services professionnels, dossier de Gustave Archambault à l'Hôpital Notre-Dame de Montréal, 1904–31. Le Devoir, 16 nov. 1931. La Presse, 16 nov. 1931. BCF, 1922–23. Denis Goulet et André Paradis, Trois siècles d'histoire médicale au Québec: chronologie des institutions et des pratiques (1639–1939) (Montréal, 1992). Guy Grenier, 100 ans de médecine francophone: histoire de l'Association des médecins de langue française du Canada (Sainte‑Foy [Québec], 2002). Jean-Baptiste, "Le docteur Gustave Archambault," La Rev. moderne (Montréal), 13 (1931–32), no.2: 10. Albert Le Sage, "In memoriam: le professeur Gustave Archambault, 1883–1931," L'Union médicale du Canada, 60 (1931): 845–48. Albéric Marin, "Les anciens présidents de la Société médicale de Montréal: Dr Gustave Archambault (1924)," Soc. Médicale de Montréal, Annuaire, 1953: 20–23. "Nouvelle nomination," L'Union médicale du Canada, 44 (1915): 31–32. Paul Poirier, "Les anciens présidents de la Société médicale de Montréal: Gustave Archambault, 1883–1931, président de la Société médicale de Montréal," Soc. Médicale de Montréal, Annuaire, 1946: 33. Que., Provincial Bureau of Health, Report, 1922–31; Superior Board of Health of the Prov. of Que., Report, 1920–22. Univ. Laval, Annuaire, 1909–10.
© 2015–2023 University of Toronto/Université Laval
Image Gallery

Cite This Article
Georges Desrosiers, "ARCHAMBAULT, GUSTAVE (baptized Joseph-Ferdinand-Gustave)," in Dictionary of Canadian Biography, vol. 16, University of Toronto/Université Laval, 2003–, accessed October 1, 2023, http://www.biographi.ca/en/bio/archambault_gustave_16E.html.
The citation above shows the format for footnotes and endnotes according to the Chicago manual of style (16th edition). Information to be used in other citation formats:
| | |
| --- | --- |
| Permalink: | http://www.biographi.ca/en/bio/archambault_gustave_16E.html |
| Author of Article: | Georges Desrosiers |
| Title of Article: | ARCHAMBAULT, GUSTAVE (baptized Joseph-Ferdinand-Gustave) |
| Publication Name: | Dictionary of Canadian Biography, vol. 16 |
| Publisher: | University of Toronto/Université Laval |
| Year of publication: | 2015 |
| Year of revision: | 2015 |
| Access Date: | October 1, 2023 |