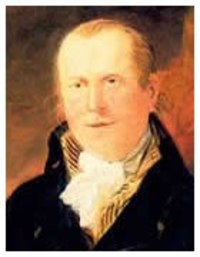 Source: Link
MASSON, FRANCIS, botanist; b. August 1741 in Aberdeen, Scotland; d., probably unmarried, 23 Dec. 1805 in Montreal, Lower Canada.
Francis Masson was appointed under-gardener at the Royal Botanic Gardens at Kew (London), England, in 1771. Until that time, Kew Gardens had received plants and seeds from a variety of persons, but William Aiton, the director, wished the institution to undertake its own gathering of specimens; Masson became its first official collector. In 1772 he was sent aboard the Resolution with Captain James Cook* to the Cape of Good Hope. Between that year and 1774 he made three long excursions into the interior of southern Africa to explore for plants. He returned to England in 1775, and the following year he published an account of his journeys in the Philosophical Transactions of the Royal Society of London. He began corresponding with Carl Linnaeus, the eminent Swedish naturalist, whom he idolized and who, at Masson's request, named a species of asphodel massonia. In May 1776 Masson was sent to the Azores, the Canary Islands, Madeira, and the West Indies, and in 1778 he published "An account of the Island of St Miguel" in the Philosophical Transactions. He went back to England in 1781. Two years later he ventured to Portugal, Spain, and Tangier, Morocco, and then travelled back to Portugal and Madeira, returning to England in 1785. Late that year he again set out for the Cape of Good Hope. He remained in southern Africa until 1795, and the following year he published a book on a species of Stapelia nova that he had discovered there; a gifted draughtsman, Masson himself produced most of the illustrations.
Early in 1797 Masson's friend Sir Joseph Banks, president of the Royal Society, persuaded him to undertake a collecting trip to Upper Canada. He sailed in September but did not arrive at New York until late in December owing to inclement weather and the activities of French privateers. Towards the end of May 1798 he journeyed to Oswego, N.Y., and then travelled by boat along Lake Ontario, making several botanizing forays on shore. In early July he reached Newark (Niagara-on-the-Lake), Upper Canada, and went on to Queenston. He intended to visit Detroit (Mich.) but, because of adverse winds, could not take ship on Lake Erie. After further collecting around Niagara, he sailed to York (Toronto) and finally to Montreal, where he arrived on 16 October. The following day he dispatched to Banks a box of seeds and specimens of wild rice.
In early 1799 Masson met James McGill as well as Alexander Mackenzie and other members of the North West Company. That spring he travelled with company traders via the Ottawa River and Lake Superior as far as Grand Portage (near Grand Portage, Minn.). Back in Niagara by September, he returned through Kingston to Montreal, where he arrived in November. This voyage produced two cases of living plants, including aquatic plants, and seeds from 123 others, all of which were sent to Banks. In November 1800 he sent from Quebec herbs, shrubs, and 90 seeds. A covering letter stated that his plans for 1801 included a trip to Virginia and the Ohio River. In January 1801, however, he considered such a trip too expensive and intended rather to go up the Ottawa River with the traders to survey the botany of the Upper Lakes. None the less, specimens at Kew Gardens of two plants from Virginia linked to Masson indicate he may have visited that state during this period.
By May 1805 Masson's passage home had been arranged, but he decided to remain in Lower Canada because of dangerous French naval activity. He proposed to collect at British stations in the Gulf of St Lawrence, and appears to have done so that summer. In October he made definite plans to return to England the following spring and forwarded specimens of fruit, nut, and willow trees, complaining that heavy rains had kept him from further collecting around Montreal. However, on 23 December he died there at the home of John Gray* and two days later he was buried from the Scotch Presbyterian Church (later known as St Gabriel Street Church).
Although he did not have a strong education and published little, Masson established a solid reputation. Like his French contemporary André Michaux, he was intelligent, observant, and a born traveller. In the obituary of this "mild, gentle, and unassuming" man, the Montreal Gazette noted that "travellers who occasionally met him in remote countries . . . and men of science that knew his unremitting botanical labours and could estimate his talents, bear equal testimony of his merits and their writings incontestably evince his very uncommon success." None the less, even though Masson had introduced to England a number of plants indigenous to Canada, including the trillium (now the floral emblem of Ontario), and had brought Canadian plants to the attention of Kew Gardens, he was soon forgotten in Canadian botanical circles.
Francis Masson is the author of Stapeliæ novæ; or, a collection of several new species of that genus, discovered in the interior parts of Africa (London, 1796), as well as two articles which appeared in the Philosophical Trans. of the Royal Soc. of London: "An account of three journeys from Cape Town to the southern parts of Africa . . . ," 66 (1776): 268–317, and "An account of the Island of St. Miguel . . . ," 68 (1778): 601–10. A collection of his specimens and water-colours of plants is found at the British Museum.
Royal Botanic Gardens (London), Record book, 1793–1809, J. A. Ewan to G. P. de Wolf, n.d. ("Chronology of Masson in Canada"). State Library of New South Wales, Mitchell Library (Sydney, Australia), Banks papers, Brabourne coll. Landmann, Adventures and recollections, 1: 315–16. "Of the three species of the natural order orchidæ represented in plate VI," Journal of Science and the Arts (New York and London), 4 (1818): 199–206. "Select orchidæ from the Cape of Good Hope," Journal of Science and the Arts, 5 (1818): 104–5; 6 (1819): 44–46; 8 (1820): 221–22; 9 (1820): 310–14. Montreal Gazette, 30 Dec. 1805. Dictionary of South African biography, ed. W. J. de Kock et al. (3v. to date, Pretoria, South Africa, 1968– ), 1: 521–23. DNB. James Britten, "Francis Masson," Journal of Botany (London), 22 (1884): 114–23. V. S. Forbes, "Masson's travels," South African Geographical Journal (Johannesburg), 29 (1947): 16–18. M. C. Karsten, "Francis Masson, a gardener-botanist who collected at the Cape," Journal of South African Botany (Cape Town), 24 (1958): 203–18; 25 (1959): 167–88, 283–310; 26 (1960): 9–15; 27 (1961): 15–45.
© 1983–2023 University of Toronto/Université Laval
Cite This Article
Richard A. Jarrell, "MASSON, FRANCIS," in Dictionary of Canadian Biography, vol. 5, University of Toronto/Université Laval, 2003–, accessed October 1, 2023, http://www.biographi.ca/en/bio/masson_francis_5E.html.
The citation above shows the format for footnotes and endnotes according to the Chicago manual of style (16th edition). Information to be used in other citation formats:
| | |
| --- | --- |
| Permalink: | http://www.biographi.ca/en/bio/masson_francis_5E.html |
| Author of Article: | Richard A. Jarrell |
| Title of Article: | MASSON, FRANCIS |
| Publication Name: | Dictionary of Canadian Biography, vol. 5 |
| Publisher: | University of Toronto/Université Laval |
| Year of publication: | 1983 |
| Year of revision: | 1983 |
| Access Date: | October 1, 2023 |