Source: Link
READER, JOSEPH, Church of England missionary, Plymouth Brethren evangelist, Indian agent, and author; b. 3 Dec. 1849 in Chilvers Coton (Nuneaton), England, son of William Reader and Mary Ann Hill; m. there 21 April 1874 Marianne Crabb (d. 1924), and they had two sons and one daughter; d. 22 Feb. 1928 in Enderby, B.C.
Little is known of Joseph Reader's early life in England. He attended the Church Missionary Society College in Islington (London) from 1871 to 1874 in preparation for the mission field. On 12 May 1874, three weeks after his wedding, he and his wife, along with William Carpenter Bompas*, the newly ordained bishop of Athabasca, and other Church of England missionaries, sailed from Liverpool. After arriving at New York on 24 May, the party took a train to Fargo (N.Dak.) and a steamer to Winnipeg.
On 11 June 1874 Reader was ordained deacon by Robert Machray*, the bishop of Rupert's Land, in St John's Cathedral, Winnipeg. Soon after, he left for a mission in the Touchwood Hills (Sask.). He returned to Winnipeg the next year and was ordained priest on 16 May 1875. During his rounds preaching to natives, Reader acted as witness to the adhesions of Saulteaux to Treaty No.4 at the Qu'Appelle (The Fishing) Lakes (Sask.) in September. He served the Cree, Assiniboin, Saulteaux, and occasionally the Sioux in the Touchwood Hills until 1880, when the Church Missionary Society transferred him to Devon mission at The Pas (Man.), where the native population was mainly Cree. While there, he became disenchanted with the Church of England and began to question its tenets. Through William Augustus Austin, a surveyor, he learned of the Plymouth Brethren, a fundamentalist millenarian sect, and became attracted to its teachings. On 2 April 1883 he resigned his post as a matter of religious conscience; Machray consequently revoked his licence to officiate as a minister of the Church of England on 9 August.
Soon after his resignation, the deputy superintendent general of the Department of Indian Affairs, Lawrence Vankoughnet, hired Reader as Indian agent for The Pas. He moved to a home and agency office he built at Oonikup (Prospector), near The Pas. To visit each community under his responsibility required about 500 miles of travel. During his years as agent he attempted to spread the beliefs of the Brethren even while he fulfilled his official duties. He attended gatherings of the Brethren and would receive funding from assemblies as far away as London and Los Angeles. Of limited success in his proselytization, he would record 58 baptisms during the period 1898 to 1927. In addition, he translated parts of the Bible into Cree. In 1890 he had imported a printing press and had begun to produce almanacs, primers, and religious material in Cree as well as in English. The Department of Indian Affairs published his Cree and English primer in 1891 and would still distribute it on request 30 years later.
In 1888 the Reverend John Hines*, a Church of England missionary, had been appointed to Devon mission. He and Reader travelled to the same native reserves and competed for the same souls. In 1890 Hines wrote to the bishop of Saskatchewan, William Cyprian Pinkham, and then to the Department of Indian Affairs in an attempt to curtail Reader's evangelistic efforts. He claimed that Reader abused his assumed spiritual authority. Branding Reader a heretic, he identified him as the cause of degeneration on the reserves. In addition, he argued that Reader misused his temporal influence as agent, enticing natives to leave the Church of England. The fact that one of Reader's sons had a trading post next to the Indian agency he saw as a conflict of interest and he complained about the perception among the natives that Reader favoured supporters of the Plymouth Brethren with more rations and better supplies. In 1893 the department sided with Reader, defending the right of agents to express such "views on religious matters as the light they possess and their own consciences commend to them as correct." The department believed Reader to be above reproach. It supported him again in 1895, explaining that his "veracity is above question," after a trader filed a complaint charging intimidation and discrimination. The reason Reader left his job as agent in 1898 is unknown.
In 1903 Joseph Reader and his family returned to the Touchwood Hills, where he farmed and continued his ministry. He moved to British Columbia to live with his daughter after his wife's death in 1924 and he died there four years later.
Joseph Reader is the author of a manuscript (Sask. Arch. Board (Regina), R-E 3260) that was published as Brief experiences among the Prairie and Wood Indians of Saskatchewan from 1874 to 1903 (Punnichy, Sask., 1916), and of The divine mystery; or, the babe that lay in the manger: an answer to modern criticism of the divinity of . . . Jesus Christ (London, 1924; repr. Niagara-on-the-Lake, Ont., [1980]). He wrote or compiled numerous works in English and Cree and printed many of them himself. Among them are First reading book for school and families (Oonikup [Prospector], Man., 1890) [English and Cree in parallel columns]; Indian child's book: a primer in English and Cree languages (Ottawa, [1891?]); Cree almanack/Naheyowawe pesimoo mussinuhikun (Oonikup), 1891–99 [text in Cree]; Nikumoowina (Oonikup, [1891]) [hymnal in Cree syllabic characters], and Pesimoo mussinuhikun (Oonikup, [1899?]) [pamphlet in Cree syllabics]. In addition, he translated and printed The Epistle to the Romans, in the Cree language/ Oo mussinuhumakoowinewow Romanuk, naheyowawe keswawinik (Oonikup, 1897) and The Epistle to the Galatians in Cree syllabic characters (Oonikup, [1899]).
AM, HBCA, B.324/a/1–2; B.324/e/4. LAC, RG 10, 3566, file 82, pt.31; 3622, file 4945; 3805, file 51174; 3816, file 56941; 3858, file 80942; 3943, file 121698-28; 6240, file 526-1; RG 31, C1, 1891, Carrot River, [Sask.], and Lake Winnipeg, [Man.], dist.200; 1901, The Pas, [Man.], dist.205, subdiv.43. Private arch., Peter Dueck (Winnipeg), Corr. concerning Joseph Reader; interview with Phil Reader (The Pas), 31 Jan. 2002; May Reader (The Pas), family recollections; Joseph Reader, "The Lord's work: account, 1908–1912" (ms, n.d.). Univ. of Birmingham Library, Special Coll. (Birmingham, Eng.), Church Missionary Soc. Arch., C.1/O (original letters, journals, and papers, incoming), Joseph Reader (mfm. at AM). The Pas Herald and Mining News, 18 Jan. 1924, 2 March 1928. Church Missionary Soc., Register of missionaries (clerical, lay & female), and native clergy, from 1804 to 1904 ([London?, 1905?]). John Hines, The Red Indians of the plains: thirty years' missionary experience in the Saskatchewan (Toronto, 1916). Phil Reader, Oonikup: memoirs of Phil Reader (The Pas, 1999). Nan Shipley, "Printing press at Oonikup," Beaver, outfit 291 (1960–61), no.1: 48–53.
© 2005–2023 University of Toronto/Université Laval
Image Gallery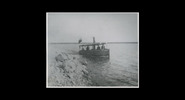 Cite This Article
Peter Dueck, "READER, JOSEPH," in Dictionary of Canadian Biography, vol. 15, University of Toronto/Université Laval, 2003–, accessed December 9, 2023, http://www.biographi.ca/en/bio/reader_joseph_15E.html.
The citation above shows the format for footnotes and endnotes according to the Chicago manual of style (16th edition). Information to be used in other citation formats:
| | |
| --- | --- |
| Permalink: | http://www.biographi.ca/en/bio/reader_joseph_15E.html |
| Author of Article: | Peter Dueck |
| Title of Article: | READER, JOSEPH |
| Publication Name: | Dictionary of Canadian Biography, vol. 15 |
| Publisher: | University of Toronto/Université Laval |
| Year of publication: | 2005 |
| Year of revision: | 2005 |
| Access Date: | December 9, 2023 |