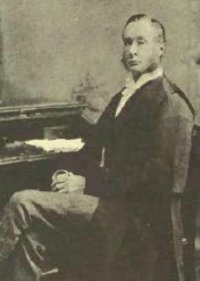 Source: Courtesy of Wikimedia Commons
ROBINSON, CHRISTOPHER, lawyer and editor; b. 21 Jan. 1828 in York (Toronto), third son of John Beverley Robinson* and Emma Walker; m. 2 July 1879 Elizabeth Street Plumb, daughter of Josiah Burr Plumb*, and they had three sons and a daughter; d. 31 Oct. 1905 in Toronto.
Born into Toronto's élite, Christopher Robinson was educated at Upper Canada College, took a ba at King's College and an ma at Trinity College, and was called to the bar in 1850. His practice over the next decade consisted mostly of commercial matters. After a dispute over fees cost him the business of the Canada Agency Association in 1861, he frequently appeared in court, usually in the assizes of the Western circuit. He gained a reputation there as a capable advocate; his speaking style was undemonstrative and he preferred reason to bluster. In Toronto he shared legal chambers with his brothers James Lukin and John Beverley* until 1868, when he entered into an enduring partnership with Henry O'Brien. He was appointed qc in 1863.
Robinson was the case reporter for the Court of Queen's Bench from 1856 to 1872, when he became editor of the Reports of the Court of Common Pleas, a position he held until 1885. By constantly reviewing cases, he developed a detailed understanding of the law. Beginning in 1875, Robinson and Frank John Joseph produced a four-volume digest of common-law and equity cases. This was the first Canadian text, the Canada Law Journal observed, to deal in part with the emerging body of constitutional law. The study of the British North America Act and its distribution of powers had, since 1867, created a new area of concern for the legal profession. New versions of the digest appeared in 1880 and 1884, and made "Robinson and Joseph" a standard reference.
Through a series of highly publicized cases, in which he often acted in favour of the federal government, Robinson refined his reputation. He acted for the crown when Patrick James Whelan* appealed his conviction for the murder of Thomas D'Arcy McGee*, first in December 1868 to Queen's Bench and then in January to the Ontario Court of Appeal. The appeal was dismissed, Whelan was hanged, and Robinson emerged as a trusted advocate for Sir John A. Macdonald*'s government, which had thrown its full weight behind the prosecution. In a case in 1876 that reached back to the Pacific Scandal and partisan allegations of electoral fraud, Robinson argued unsuccessfully that Liberal editor George Brown* had vilified judge Adam Wilson* and thereby prejudiced a trial.
So trusted was Robinson that Macdonald hired him in 1884, along with D'Alton McCarthy* and Hugh MacMahon, to represent Ottawa before the Judicial Committee of the Privy Council in the Ontario-Manitoba boundary dispute. The following year, the prime minister and justice minister Sir Alexander Campbell* named Robinson senior counsel at the trial in Regina of Louis Riel* on a charge of high treason. Despite allegations in the press that he had no experience in criminal law, Robinson skilfully presented the crown's case, arguing that Riel's acts, far from being those of an insane man, as the defence claimed, were rational. After Riel's emotional appeal to the jury, Robinson gave a summation described by historian Desmond Morton as "strict, frigid logic." Riel was convicted and hanged.
By the late 1870s Robinson's eminence was such that he frequently took part in cases before the newly formed Supreme Court of Canada. In The City of Fredericton v. the Queen (1880), which tested the Canada Temperance Act, he argued for the municipality that regulation of the liquor trade fell under the provincial control of civil rights and should not be subject to federal criminal law: "If the Dominion Parliament can make anything a crime, they can practically get possession of all civil rights exclusively assigned to the Local Legislatures." The court nevertheless upheld the act, but on the ground that it fell within the federal realm of trade and commerce. However, in future cases before the Privy Council (Russell v. the Queen and Bank of Toronto v. Lambe), Robinson's argument was given greater weight, though he himself was not involved, and the federal power over trade and commerce was more strictly interpreted. Robinson, like most lawyers of the day, was obsessed by the evolving division of federal-provincial authority. Only a few months before his death in 1905, in a rare public statement, he gave in the newspapers his opinion that the federal government was under no constitutional obligation with respect to denominational schools in the new provinces of Alberta and Saskatchewan.
Beyond these major cases, most of Robinson's practice involved railways, the City of Toronto, and corporate clients, though on occasion he appeared for humbler clients, among them a woman struck down by a car of the Toronto Street Railway Company. He was so prominent in Conservative circles that he was frequently consulted on judicial appointments in Ontario. Robinson himself consistently refused a judgeship – leading lawyers considered the salaries and prestige of the bench too low.
Besides, by the 1890s, Robinson was achieving renown as Canada's first lawyer to become a leading advocate before international bodies. In 1893, at the Bering Sea arbitration in Paris [see Sir John Sparrow David Thompson*], he argued that the United States had not acquired jurisdiction in the Bering Sea as a result of its purchase of Alaska. His views prevailed, and he was lauded in the London Times. Ten years later he was selected by the Liberal government of Sir Wilfrid Laurier* to represent the Canadian-British position in the Alaska-boundary dispute. In 1894 Robinson had been offered a knighthood but he declined. The only public office he accepted was that of chancellor of Trinity College (1902–5).
After his death in 1905, Robinson's life was summed up by an American law journal as one of "strenuous fights, interprovincial and international; against criminals fighting for their lives; provinces struggling to expand; huge corporations eager for gain."
The original four-volume digest of Ontario law compiled by Christopher Robinson and Frank John Joseph was published in Toronto as A digest of the reported cases determined in the courts of Common Law and Equity, in the province of Ontario . . . (1875–80). A new two-volume edition, . . . in the now province of Ontario . . . , appeared there in 1880, and A digest of the reported cases determined in the superior courts of Ontario, and the Supreme Court of Canada . . . (being a continuation of Robinson's and Joseph's digest) . . . was issued in a single volume in 1884. The two later digests remain standard legal reference works, commonly known as "Robinson and Joseph."
AO, F 23, MU 475, Robinson to Campbell, 6 July 1883; MU 476, Robinson to Campbell, 20 Dec. 1883; J. A. Macdonald to Campbell, 13 Feb. 1884; F 44, J. B. and Christopher Robinson to Henry Long, 24 June 1861; F 2132, MU 2385, Robinson to James Reynolds, 13 May 1861. Globe, 24 July 1884, 11 July 1885. C. R. W. Biggar, Sir Oliver Mowat . . . a biographical sketch (2v., Toronto, 1905). Can., Parl., Sessional papers, 1886, no.43: 199–209; Statutes, 1878, c.16. Canada Law Journal, 11 (1875): 235; 23 (1887): 383; 41 (1905): 311, 809–17. Canadian men and women of the time (Morgan; 1898). Careless, Brown, 2: 348–49. City of Fredericton v. the Queen (1880), SCR, 3: 505–74, esp. 525. Commemorative biog. record, county York. Directory, Toronto, 1859/60–1862/63, 1868/69. Follet v. Toronto Street Railway Company, Ontario Appeal Reports (Toronto), 15 (1888): 346–57. Green Bag (Boston), 18 (1906): 1–8 (obit. article by R[obert] Vashon Rogers), and photograph facing p.1. Julia Jarvis, Three centuries of Robinsons: the story of a family (rev. ed., [Toronto], 1967), 176–85. Bora Laskin, Laskin's Canadian constitutional law: cases, texts, and notes on distribution of legislative power, ed. A. S. Abel with J. I. Laskin (rev. 4th ed., Toronto, 1975). National encyclopedia of Canadian biog. (Middleton and Downs). The Ontario Copper Lightning Rod Company v. Hewitt, Upper Canada Common Pleas Reports (Toronto), 30 (1879): 172–83. The Queen v Louis Riel, intro. Desmond Morton (Toronto and Buffalo, N.Y., 1974), xx, 57. Regina v. Wilkinson – re Brown, Upper Canada Queen's Bench Reports (Toronto), 41 (1877): 47–127. Re North York election case, Paterson v. Mulock, Upper Canada Common Pleas Reports, 32 (1882): 458–75. The roll of pupils of Upper Canada College, Toronto, January, 1830, to June, 1916, ed. A. H. Young (Kingston, Ont., 1917). T. P. Slattery, "They got to find mee guilty yet" (Toronto and Garden City, N.Y., 1972), 290.
© 1994–2023 University of Toronto/Université Laval
Image Gallery

Cite This Article
Patrick Brode, "ROBINSON, CHRISTOPHER (1828-1905)," in Dictionary of Canadian Biography, vol. 13, University of Toronto/Université Laval, 2003–, accessed May 30, 2023, http://www.biographi.ca/en/bio/robinson_christopher_1828_1905_13E.html.
The citation above shows the format for footnotes and endnotes according to the Chicago manual of style (16th edition). Information to be used in other citation formats:
| | |
| --- | --- |
| Permalink: | http://www.biographi.ca/en/bio/robinson_christopher_1828_1905_13E.html |
| Author of Article: | Patrick Brode |
| Title of Article: | ROBINSON, CHRISTOPHER (1828-1905) |
| Publication Name: | Dictionary of Canadian Biography, vol. 13 |
| Publisher: | University of Toronto/Université Laval |
| Year of publication: | 1994 |
| Year of revision: | 1994 |
| Access Date: | May 30, 2023 |